I do read in my genre. But, I read across many different areas. First, I have a lot of writer friends and I try to read their books, whatever the genre.

Then, my wife suggests books she has read that she thinks I might enjoy.

She believes I can learn from reading some romance books, so I do. She is a power reader, consuming 200 books or more a year.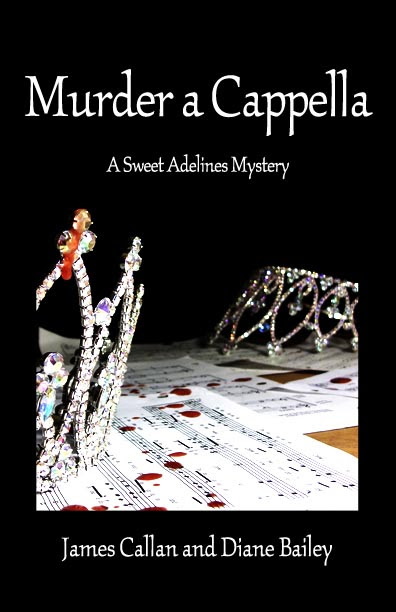 She is a power reader! But I bet she can make some great recommendations. So, what was the most out-of-character book you've recently read and what
led to your choice?
Recently, I read a YA book by Lira Brannon.

I rarely read YA (although my youngest daughter writes in that genre), but this was given to me by a friend.

It was excellent. A Different Kind of Cheerleader by Lira Brannon would be a good recommendation for any YA.
We'll have to keep that one in mind. As a writer, you should know better, but as a reader, you know we all do it…so when did you last "judge a book by the cover"? How did it work out?
The cover of The Cana Mystery, by David Beckett was very good, and it had a nice seal for An Independent Publisher Book Award.

That should be good, right? And the plot was good. But it was so poorly edited I had to force myself to continue reading.
Also for every meal the characters ate, the reader was subjected to the menu first in a different foreign language and then in English. I felt the author was trying to impress me that he knew many foreign languages. It took away from the book. It was boring. And the editing was atrocious.
Glad I didn't edit that one! I'd be blushing. I hear grumblings every now and again, about how hard it is for men today to find decent reading. Obviously, as a writer, you are doing a great job filling this void. But as a reader, how do you feel about this? Aside from your books, what would you recommend for men looking for tense page-turners without gratuitous elements?
Your most recent novel, Over MyDead Body, released last week (and has already garnered many five-star reviews!). It is rather timely focused on a great topic of today. I imagine it took a lot of research into people's strong feelings. I'm curious, do you have time read during the months you spend writing a book or is it either/or for you? If so, other than research, what did you read while working on this book?
I make time for reading when I am writing, although sometimes, it is only thirty minutes a day.

Other than research, my wife insisted I read a romance (not my usual). She was certain I could learn something from those. And of course, she supplied one. I remember reading a book of short stories by Galand Nuchols that was excellent, and a book by SteveBerry.
What was the last book you absolutely couldn't put down? Why?
First, as my reading time is limited I can always put a book down. But Stranded: A Novel by Don and Stephanie Prichard kept my interest very well. Because of the circumstances (plot), there was serious danger on every page. I could recommend it.
Were you the kind of kid/teen who loved reading? Which novel do you first remember reading?
I did like to read.

Both my parents were readers. Often, one would read out loud to the other. So I grew up in a home where reading was the normal. The one book I remember well was Twenty Thousand Leagues Under the Sea, by Jules Verne.

It probably wasn't the first, but it is the first one that stands out in my memory.
Sounds like your parents gave you an incredible legacy. What is on your to-read list?
Steve Berry's Lincoln Myth and Patriot Threat are waiting for me.
If Father Frank from Over My Dead Body were to pick a book from today's shelves, what do you think it would be?
Oh, that's wonderful! A perfect pick. James, thanks for visiting and letting us get to know more about you as a reader. Folks, you can continue to connect with James, and find out more about his books, at the following links.
After a successful career in mathematics and computer science, receiving grants from the National Science Foundation and NASA, and being listed in Who's Who in Computer Science and Two Thousand Notable Americans, James R. Callan turned to his first love—writing.

He wrote a monthly column for a national magazine for two years. He has had four nonfiction books published.

He now concentrates on his favorite genre, mystery/suspense, with his sixth book releasing in 2015.
Back Cover Blurb for Over My Dead Body
A large corporation is taking land by eminent domain.

Syd Cranzler stands in its way, threatening a court battle. After a heated meeting with the corporation representative, Syd is found dead from an overdose of heart medication.

The police call it suicide. Case closed.
But Father Frank, Syd's pastor, and Georgia Peitz, another member of the church, don't believe Syd committed suicide and begin to look for clues of what really happened. Will this affect Georgia's romantic interest in the lead detective?
When the priest is almost poisoned, they convince the police to investigate further. Immediately, Father Frank becomes the target of rumors and speculation he might have had something to do with Syd's death.
The more clues Father Frank and Georgia uncover, the more danger they find themselves in. Can they find the real killer before they become victims?